They deliver a timeless, cutting edge sound that carries the message of Jesus to a broken world. The anointing and talent that rests upon this family has undeniably brought them to a new level in the Gospel music field where they are taking flight! 
The Villines Trio makes their home in Compton, Arkansas, nestled in the Ozark mountains. For ten years this young family group has been traveling the United States singing to crowds in churches, revivals, campmeetings, festivals, and Gospel music events! They are no stranger to the ministry as they come from a long line of singers, musicians, and a strong Pentecostal heritage. 
Landon Villines, Emily Villines-Smith, and Hannah Villines make up the trio. Over a decade ago, the young group began learning harmony parts and shortly after doors began to open for this vibrant family trio to travel and sing. They have been privileged to sing at venues such as the Loretta Lynn Gospel Music Fest, Silver Dollar City, the Jim Bakker Show, the Legends on the Sea Cruise, The Freeman's Annual Homecoming, and the Arkansas CMA Awards! Most recently, the trio won their first award at the Arkansas Country Music Awards show in Conway, AR. The Villines Trio has won the "Inspirational Artist of the Year" award for two consecutive years - 2021 and 2022!
No matter the location or the platform, you will find that this anointed family is dedicated to the Lord, their family, and the ministry God has placed on their lives! 
Emily Alexandra Hope (Villines) Smith
Fun Facts
Favorite Color: Pink
Favorite Restaurant: Ruth's Chris Steakhouse
Favorite Travel Location: The beach
Hobbies: Exercising, hiking, and organizing
Favorite Singer: CeCe Winans
Favorite Song: "In Jesus Name (God of Possible)"
Favorite Scripture: "No weapon that is formed against thee shall prosper; and every tongue that shall rise against thee in judgement though shalt condemn. This is the heritage of the servants of the LORD, and their righteousness is of me, saith the LORD." - Isaiah 54:17 (KJV)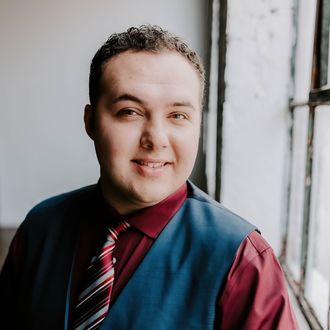 LANDON JAMES VILLINES
Fun Facts
Favorite Color: Blue
Favorite Restaurant: City Limits in Philadelphia, MS
Favorite Travel Location: Pensacola, FL
Hobbies: Cooking, writing songs, playing piano
Favorite Singer: Chris Freeman
Favorite Song: Currently "Never Lost" by CeCe Winans
Favorite Scripture: "Now they desire a better country, that is, an heavenly: wherefore God is not ashamed to be called their God: for he hath prepared for them a city." - Hebrews 11:16 (KJV)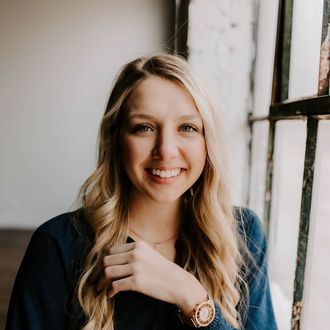 HANNAH MARIAH PAIGE VILLINES
fun facts
Favorite Color: Blue
Favorite Restaurant: Fat Daddy's BBQ in Russellville, AR
Favorite Travel Location: The beach
Hobbies: Baking, hiking
Favorite Singer: Kanah Dunaway Lovern
Favorite Song: "There Is Power in the Name of Jesus"
Favorite Scripture: "Let us hold fast the profession of our faith without wavering; (for he is faithful that promised;" - Hebrews 10:23 (KJV)